How To Split Condo Ownership With Spouse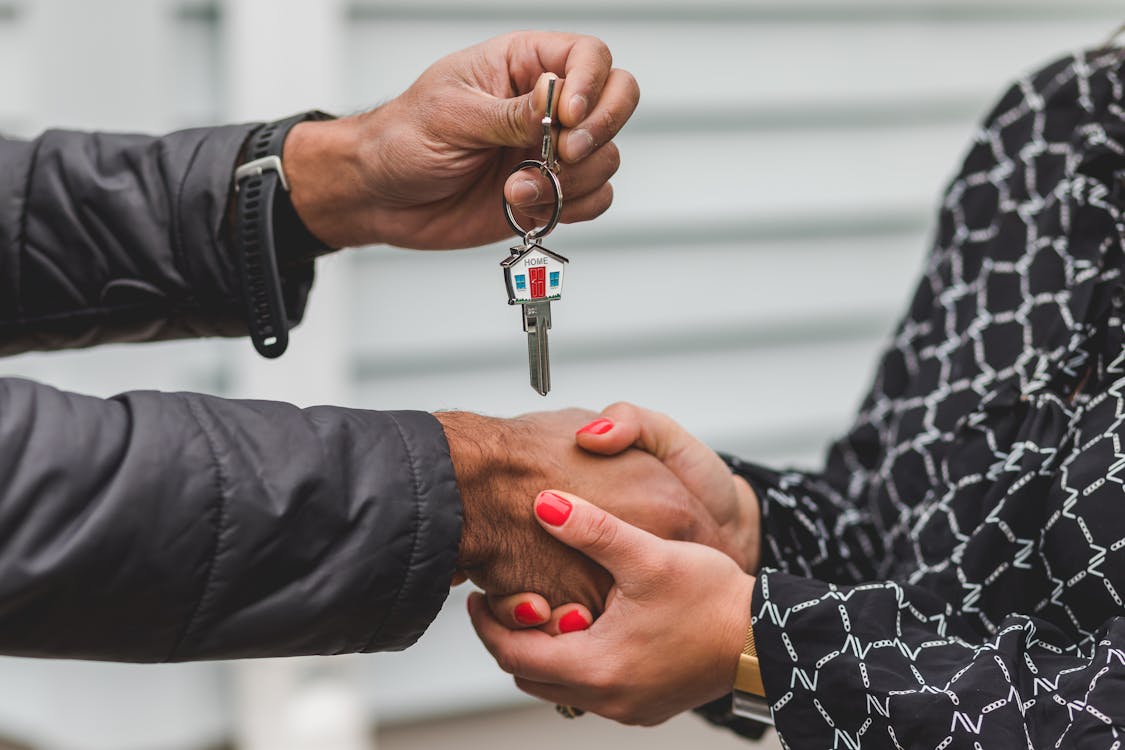 One of the first things many couples do after they get married is buying a condo. Purchasing a condo with your partner enables you to qualify for a bigger mortgage because both of your incomes are counted in your lender's calculations. This means you can afford your dream condo and start your life together in style.
But before you settle into your new place, it's important to decide how to split ownership of the property. Although it's common for spouses to split ownership of their condo evenly, it may be better to choose unequal shares depending on your future financial goals. Here are some tips on the best ways to divide ownership of your new condo.
Which Manner of Holding Should You Choose?
When you buy a condo with your spouse, you can choose between two co-ownership options, known as your manner of holding. You can enter into a joint tenancy agreement or tenancy-in-common depending on your future financial goals.
Joint Tenancy
In a joint tenancy agreement, you share ownership of your property with all co-owners, which means there are no separate stakes in the condo. You and your spouse will both own 100% of the condo regardless of how much money each of you contributed to the purchase. You'll also have equal legal rights to the property, such as the ability to live there.
If one of you passes away, the property would automatically transfer to the other co-owning spouse. This means you can't will the condo to someone other than your spouse.
Joint tenancy is usually the default option for married couples when purchasing property together. But if you plan to buy another condo down the road as an investment, you may want to go with tenancy-in-common instead.
Tenancy-In-Common
Choosing tenancy-in-common allows you to divide your condo into separate shares. You don't have to split ownership 50-50—you can choose percentages that work best for you and your spouse.
You may choose to give your spouse a bigger share of the property because they contributed more to the down payment. Or if you plan to buy a second property as an investment in the future, you can split this condo 99-1 to avoid Additional Buyer's Stamp Duty, which we'll discuss below.
Another difference between joint tenancy and tenancy-in-common is that you can sell your share without permission from the other co-owners. You can also leave your share to whoever you want in your will. Unlike joint tenancy, your share isn't automatically transferred to the co-owners of the property.
Decoupling Your Property
Dividing the ownership of your first condo 99-1 makes it easier to decouple the property and forgo ABSD on your second condo. Decoupling the property means one spouse sells their share to the other in order to buy an investment property as a first-time homeowner.
Here's a quick rundown of how decoupling works. The spouse who owns the smaller portion of the first property sells their 1% share to their partner. Because the share is so small, the Buyer's Stamp Duty owed on this transfer will be minimal. That's why one spouse takes such a small percentage of the condo instead of a more equal share—to lower the amount of tax paid when decoupling.
Once the share is sold, the spouse who no longer has an ownership stake is free to purchase another condo as a first-time homebuyer. This means you won't have to pay Additional Buyer's Stamp Duty on your investment condo, which only applies to a Singapore citizen's second home purchase.
ABSD costs about 17% of the purchase price or market value of the property you're buying, whichever is higher. So you'll save a lot of money by decoupling your first condo before investing in a second property.
Downsides of Tenancy-In-Common
Although a 99-1 tenancy-in-common split is a great way to avoid paying ABSD on future home purchases, there are still some risks. If you get divorced in the future and you own the smaller 1% stake, you'll have to fight in court if you want a larger percentage of the property.
No one wants to endure a lengthy legal battle, so make sure your relationship is solid if you choose this option. However, your spouse won't be able to kick you out just because they own the larger share. So there are still some protections if you decide to go with tenancy-in-common.
Remember that you can always change your manner of holding in the future. It's pretty simple to switch from joint tenancy to tenancy-in-common with a 50-50 ownership split, but you'll need a lawyer's help. You'll also get hit with a higher Buyer's Stamp Duty if you try to decouple the property when you both own equal shares, which is something to consider.
It's also very hard to decouple a property that falls under a joint tenancy agreement unless you transfer it to tenancy-in-common. In most cases, you'll have to get divorced to decouple a property held in joint tenancy, so keep that in mind as you decide how to divide your condo.
Find Your Dream Condo
Deciding how to divide ownership of your property can be complicated, but finding your dream condo doesn't have to be. Grand Dunman is a luxurious new development in District 15 that both you and your spouse will agree on. It's conveniently located near shops, restaurants, schools, hospitals, and MRT stations.
Jalan Tembusu Residences has numerous amenities including a clubhouse, BBQ pits, fitness zones, and tennis courts. Each unit has high-quality finishes and advanced technology like connected lighting and smart air conditioners.
To learn more about Jalan Tembusu Residences and enjoy direct developer discounts, book an appointment to see the showflat today.