Innovation Culture – How Can Organizations Benefit from It?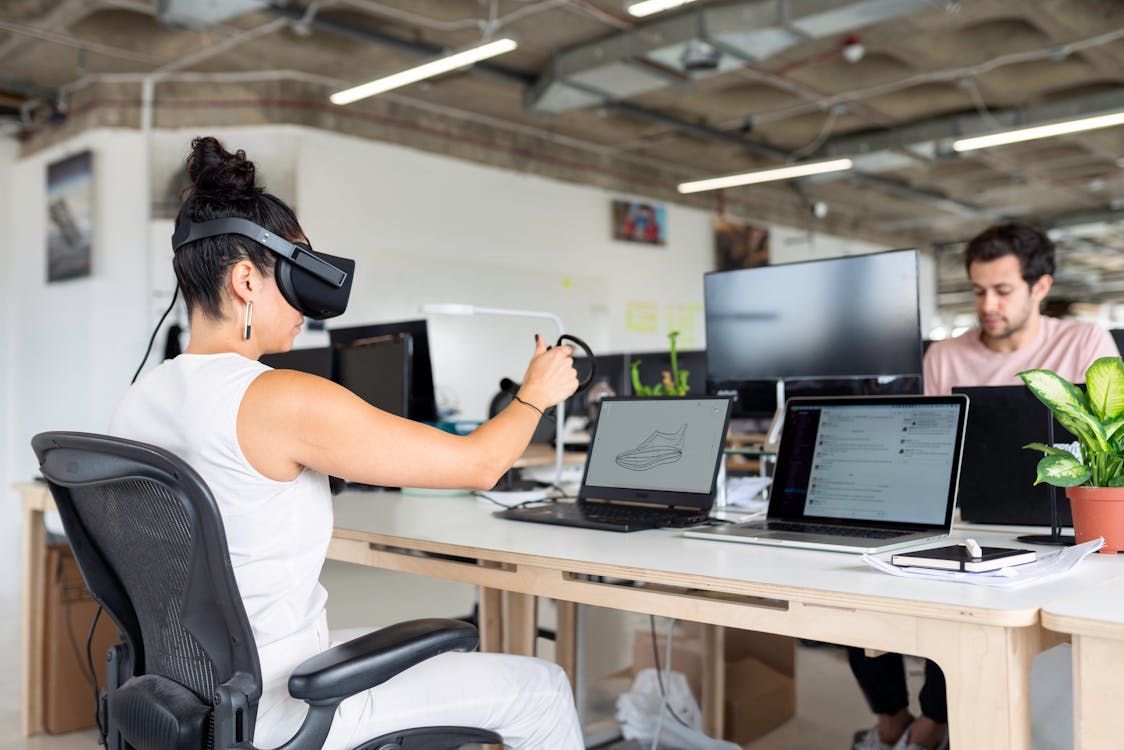 Are you open to change? Will you be able to incorporate some suggestions and transform yourself? These questions must have sent you into spiraling thoughts. It is primarily because humans are not usually open to change. There is natural hesitation and a safety instinct to resist change. Then how would you expect an entire organization to embrace a change readily. Change seems synonymous with a disaster in most organizations. The entire business machinery tends to fail because employees are exceptionally resistant to change.
Organizational innovation is the modern-day brainchild of organizational resistance to change. Innovation does not necessarily imply change. It is a more thoughtful, convenient, accurate, and manageable way of doing the same old things. Innovation motivates employees to adopt changes within a threshold that they can efficiently process. This adoption is necessary because the market is evolving at an unprecedented rate. Companies need to match the pace with the changing consumer demands. It is only possible if they grow with time.
Organizational innovation is the most powerful tool to prevent your company from falling into stagnation. It germinates at different levels of your business. In case you are trying to identify those areas to derive more success for your organization, this article is beneficial for you. It discusses four areas where organizational innovation has an influential role and can significantly benefit your organization.
1. Entrepreneurial Innovation
Innovation acts as a catalyst for entrepreneurial growth. Entrepreneurial innovation is the creation of novel solutions for dealing with organizational challenges. These challenges might include devising creative ideas for new product development and services or designing managerial protocols. That is why executive training in different online MBA no GMAT programs have specialized entrepreneurial innovation modules.
Organizations can produce practical solutions to operational problems through entrepreneurial innovations. They can utilize the resources to the fullest and devise new avenues to use them. Could you have thought of driving your private car as a cab before Uber came into the market? Who could think of renting a sofa cum bed before Airbnb? All these innovative business models came into being only because of entrepreneurial innovation.
2. Technological Innovation
Technological innovation is a brimming topic worldwide. Technological disruptions have changed the entire landscape of the corporate world. Additionally, disruptive technologies are making the previous technologies irrelevant in the market. Organizations with outdated technology fail to compete in this hyper-competitive market. Therefore, technological innovation is of paramount importance for organizations. According to the KPMG Tech Industry Innovation Survey, 18% of large-scale global organizations spend a whopping $500 million annually on tech innovations.
Organizations can reap huge benefits if they adopt the right tech innovation at the right time. Information and Communications Technology (ICT) has opened various new doors for organizations. Proper interaction in the digital world is nearly impossible for a modern-day organization without effective ICT. Furthermore, one of the sustainable development goals (SDG) of the United Nations is to increase access to ICT among less-developed countries. They believe that ICT will prove fundamental for the success of the developing world.
3. Strategic Innovation
The strategy of an organization is its blueprint for staying viable in the long run. Strategic innovation is necessary because the internal environment might remain the same, but the external environment changes. Every region, market, and business domain requires separate strategic input. The eight Pillars of innovation, processes, people, projects, problems, priorities, progress, partnerships, and places, drive strategic innovation. They ensure that all of these significant components of the strategy receive ample attention.
Organizations benefit from strategic innovation by sketching the right strategy for the right environment and deriving more success. Japan was not originally the automobile giant in the world. They entered the American market as late as 1965 when other giants like Volkswagen, Porsche, and BMW were already quite strong in the American market. However, Toyota's strategic innovation made them competitive in the American market. They became a renowned car importer in the USA within just five years by 1970.
4. Financial Innovation
Financial innovation helps organizations in a two-sided aspect. Firstly, it provides new financial instruments like exchange-traded funds (ETFs) and equity swaps to generate more funds. Secondly, it offers new avenues of payment mechanisms for business operations. Financial Technology (Fintech) is the backbone of financial innovation. It would not be wrong to say that Fintech has propelled change and innovation in organizations in a prominent way.
Now you can purchase and pay online with just a click. Organizations can maintain financial data through efficient portals and servers. The entire financial philosophy of organizations has evolved. The global Fintech market currently stands at a staggering $120 billion and can reach $305 billion by 2025. It only makes the need for financial innovation more evident in the current market.
Conclusion
The increasing trend of innovation in organizations has transformed businesses worldwide. Now you do not just need to be innovative but apt enough to recognize the right time and platform. It is mainly because the modern creative business environment has become increasingly unforgiving. Huge industry giants like BlackBerry, Nokia, and Kodak have lost their market share just because they were not innovative in their market approach. Therefore, organizations need to incorporate the innovation culture and benefit from innovation properly.