7 Things to Consider Before Owning a Brazilian Black Tarantula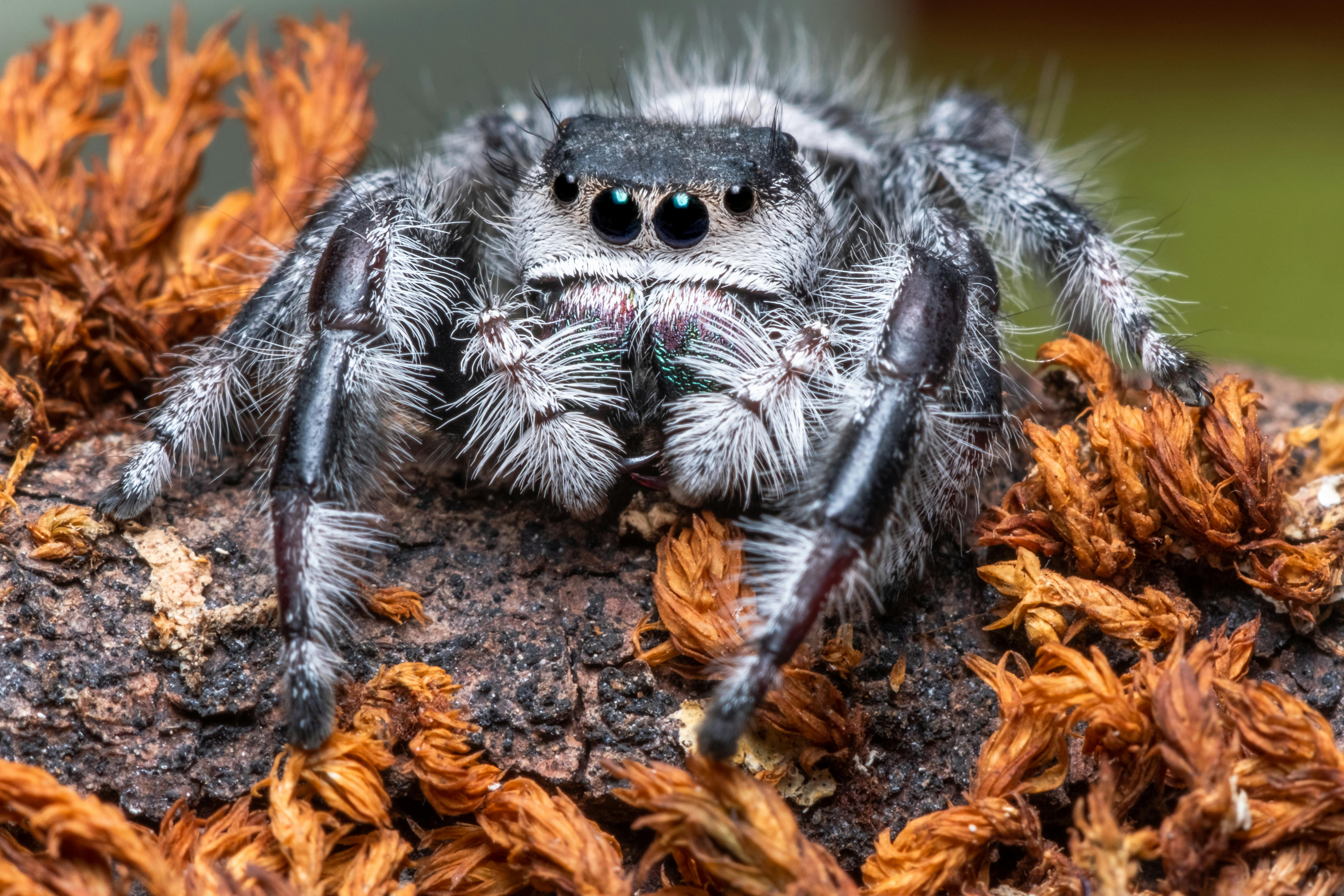 Before choosing a Brazilian Black Tarantula, think about its price and maintenance cost, learn about its diet, behavior, and common diseases.
Brazilian black tarantulas are an exotic species. Many people want to shift from the traditional pet choices such as cats, dogs, or birds and want to keep a rare species for pets.
However, experience is needed in handling a tarantula. There are some characteristics that make the Brazilian black tarantulas more appealing to exotic pet keepers.
If you wish to keep a Brazilian Black Tarantula as a pet, you have to know about its characteristics, how to take care of it, and so on. But before that, let us take a look at some basic information about this tarantula.
The Size of a Brazilian Black Tarantula
These tarantulas can be categorized into 3 different sizes. The large tarantulas (15 cm and higher), medium tarantulas (11-13 cm), and small tarantulas (5-10 cm).
The Brazilian black tarantula falls in the medium-size category. This is because the leg span of this tarantula is about 15 cm. But tarantulas grown under human supervision can become even larger if proper care is taken.
The Cost of a Brazilian Black Tarantula
If you want to buy a Brazilian black tarantula, get it from a licensed and certified breeder. You cannot bring a spider from the wild and keep it as a pet. You will be penalized if t you are keeping an illegal tarantula.
As for the cost, a Brazilian black tarantula is about $120. You may find younger ones at a lower price. This is just the cost of the tarantula. If you wish to buy the container as well, it will cost you around $300. But you can also make the container by yourself.
Things You Need To Consider Before Owning a Tarantula
If you want to own a tarantula, you need to create a healthy environment and take good care of it. Here are a few factors that need to be considered for your pet tarantula to lead a healthy life.
1. The Container
You need a container to store your pet tarantula safely in your house. Generally, a 10-gallon tank is perfect for the natural growth of a medium-sized tarantula. You can easily buy them from any hardware store in your locality.
After buying, you need to create a suitable environment for it. Place some soil and dirt inside, and add leaves or tree branches. This will create an almost natural environment for the tarantula.
2. The Diet
Tarantulas do not need to eat very often. All Brazilian black tarantulas are insectivores, and their favorite insects are mealworms, roaches, and moths. Tarantulas are predatory animals. This means they prefer hunting their food and only eat live prey.
So if you provide them with already dead insects, they will not eat that. You need to feed them live insects and let them hunt for their food.
Mature tarantulas need to eat only 5 times per week. Giving them too much food will make them obese. Young tarantulas, however, need to be fed more often, around 8 to 9 times a week.
3. Behavior
Tarantulas are aggressive creatures and might bite if they get agitated. But the case is completely different for Brazilian Black Tarantula. They are very calm and docile creatures.
That is why most people prefer them over other tarantulas. Given enough time, they might even get attached to humans. There are hardly any reports of people getting bitten by a Brazilian black tarantula.
4. The Temperature and Humidity
Tarantulas are cold-blooded creatures, which means they need a warm temperature inside the container at all times.
The temperature should be 75 to 85?. Even though tarantulas can withstand adverse weather conditions pretty well, it is better to keep the temperature within this limit.
And as for humidity, it should be the same as the room. It may get dry inside the container because of the soil and the tree branches. So keeping a water bowl inside will remove the dryness.
5. Lighting inside the Container
Brazilian Black Tarantulas are nocturnal creatures. So, they do not prefer too much light inside the container. However, there should be some source of light. In these cases, using a small 15-watt bulb will be enough. It will also serve as a small heater during cold weather.
6. Keep the Enclosure Clean
The enclosure or the container must be cleaned after they eat. Because when they eat, they release a substance called a bolus. This bolus can develop bacteria and can infect the tarantula. You also need to remove any leftovers in the enclosure. Because uneaten foods can also grow bacteria and fungus.
The water bowl also needs to be cleaned every day. Spiders get messy while drinking water. So the water bowl will get dirty every day. If you do not clean them, they will continue to drink from the dirty water bowl and this may result in severe health issues.
7. Common Diseases
Brazilian Black Tarantulas are pretty sturdy creatures and do not fall sick very often. However, that does not mean they are completely immune to diseases.
They can suffer from various diseases like dehydration, obesity, fungus or, bacterial infection, etc. You may notice a shriveled up abdomen, or an unwillingness to eat. These are two common symptoms of a sick tarantula.
If you notice these symptoms, then take them to a vet who has experience in dealing with spiders.
Final Thoughts
Tarantulas may look scary to some, but Brazilian Black tarantulas will definitely break that stereotype. They are fun-loving and calm tarantulas. Their black fur and calm demeanor will add some extra uniqueness in your house. So take care of your pet to make sure it has healthy growth and development.